Just found this gorgeous neutral and white baby's nursery. If you're having a suprise baby (ie you didn't find out the gender!) then it may be hard to pick a colour scheme! This one is lovely and natural, plus kids wouldn't outgrow it too quickly. Books, wooden toys, handmade craftiness… what's not to love?

Oooh, stripy ceiling!

Ahhh, so organised.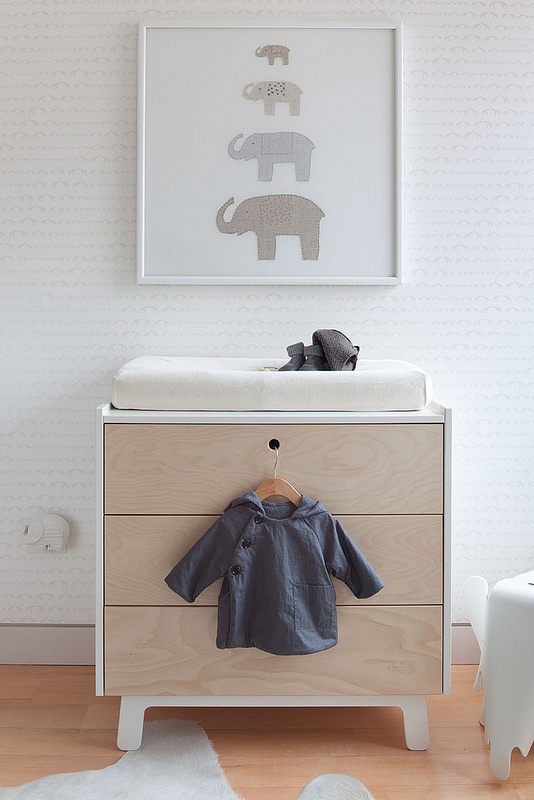 The decor is by Sissy + Marley and you can read the full post (with more pics) over at decor8.